Essential Occupational Therapy is owned and operated by Kim Lamont, an Occupational Therapist registered and in good standing with the College of Occupational Therapists of Ontario. Essential Occupational therapy is registered under Kim Lamont Occupational Therapist Professional Corporation.
Essential Occupational Therapy is proud to have developed a team of highly skilled occupational therapists.
Kim Lamont
The founder and Director of Essential Occupational Therapy, Kim has over 30 years' experience working with people of all ages with neurological disorders and brain injury. Throughout her career, Kim has been dedicated to continuing education and has completed post-graduate education in the areas of brain injury rehabilitation, neurology, ergonomics, accessibility, and chronic pain.
Kim is committed to the education of others and sharing her knowledge and experience. A former instructor and curriculum developer with the Rehabilitation Assistant Program at Fleming College, she is now a member of the Adjunct Academic Staff with the Queen's University School of Rehabilitation Therapy.
Kim is active in providing continuing education opportunities to other Occupational Therapists and rehabilitation professionals, both as a speaker and conference organizer. Kim's training, combined with her extensive experience and dedication to best practices, enables her to provide solid leadership and direction.
Colin Newman
Colin graduated from Western University in 2000 with a Kinesiology degree. He went on to complete his Masters degree in Occupational Therapy, also at Western. He began working as an Occupational Therapist in a community agency in London, Ontario before transferring to Peterborough due to his love of the country. He has worked with a multitude of client populations but developed a special interest in people living with brain injury and other catastrophic impairments.
Colin joined Essential Occupational Therapy in 2009 and has actively engaged in completing post-graduate courses in brain injury, neurorehabilitation, CBT Certification, and acupuncture. He has also taken courses in ergonomics, attendant care assessment, accessibility, spinal cord injury, and job site analysis. Colin is dedicated to ensuring his clients receive the most effective treatment available and prides himself on being client-centered and successfully helping others to achieve their goals.
Nicole Nadeau
Nicole completed her Master of Occupational Therapy degree at the University of British Columbia in 2010. She worked for over three years with people who have sustained acquired brain injuries as a Research Assistant at G.F. Strong Rehabilitation Hospital in Vancouver. In 2010, she moved back to her home town of Peterborough where she joined Essential Occupational Therapy.
Nicole has a passion for working with people with disabilities, and is dedicated to assisting those struggling with mental illness. She is certified to deliver the evidence-based "Changeways" core program for depression and anxiety management, Brain Injury Family Intervention (BIFI), Cognitive Behavioural Therapy, and has done extensive training in working with people who are experiencing depression, anxiety, addictions and pain. Nicole recently completed a two year Graduate Program in chronic pain management at McGill University.
Her commitment to professional development and continuing education has also led her to complete courses in technology prescription, universal design, visual impairment, mobility in older adults, and special topics in neurorehabilitation including certification training through Brock University.
Nicole has an empathic and compassionate approach to working with her clients. She prides herself on her ability to advocate for her client's needs as well as creating individualized programming to assist them to reach their goals.
Nicole develops and runs ABI FYI, a monthly information session that helps participants learn how to cope with the effects of brain injury. She volunteers as a member of the Board of Directors for the Brain Injury Association Peterborough Region (B.I.A.P.R.).
Kirtana Thirumal
Kirtana graduated from the University of Ottawa in 2015 with a BSc in Psychology. She was interested in research, specifically in the field of neuroscience and mental health, and so decided to pursue a Master's in Neuroscience at Carleton University. There, she completed research related to PTSD.
Although she loved research, she realized that she wanted to use her love for neuroscience to help people more directly. Kirtana went on to complete a Master's degree in Occupational Therapy at the University of Toronto in 2019. In that program, she gained experience with a variety of clientele and areas, working in acute care, neuro/stroke rehab, and pediatric services. She also had the unique opportunity to work at Toronto Football Club (TFC) to help implement a program with second team athletes, focusing on cognition, health, and wellness.
Kirtana joined the Essential Occupational Therapy team in 2019, where she has shared her dedication and passion for people and seeing them succeed. She is committed to the client-centered approach, and strives to help individuals attain their personal goals.
Kirtana has completed additional training in Cognitive Behavioral Therapy (CBT), trauma, brain injury and neurorehabilitation.
Erich Bogensberger
Erich graduated with his Master of Science in Occupational Therapy degree at McMaster University in 2012. He worked as an Occupational Therapist in a Texas hospital in both inpatient and outpatient settings, working two years in acute care/short-term rehabilitation units with a variety of clients with orthopedic, neurological, and medical issues. He worked a year and a half in outpatient services for hand and upper extremity impairments. During this time, Erich developed an interest in facilitating functional independence for re-integration into the home environment and return to functional independence.
Erich relocated home to Canada with his family in 2016 and pursued a career in the community to facilitate functional independence, joining Essential Occupational Therapy in August 2016.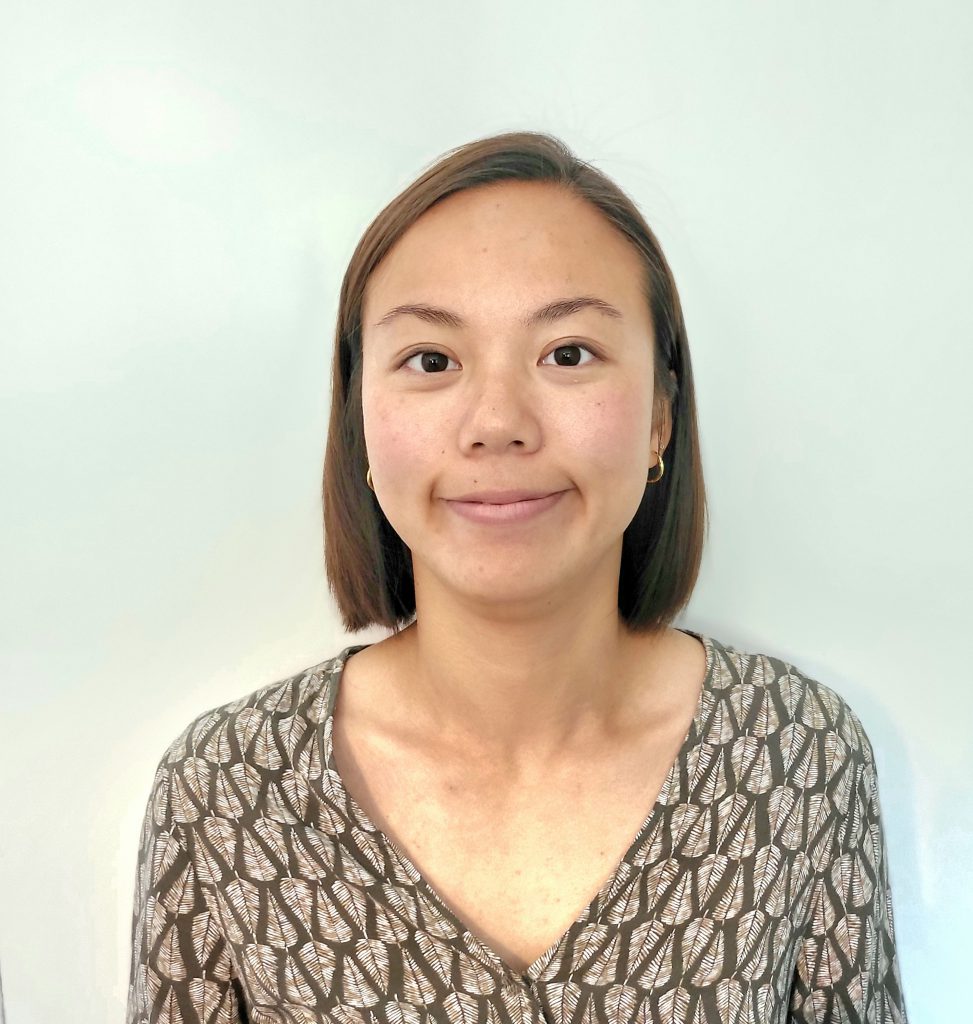 Tiffany
Tiffany graduated from Queen's University in 2017 with a BSc Honours in Kinesiology. She served as a supervisor for the Revved Up exercise program in Kingston and obtained a Disability Management Certificate from Dalhousie University while completing her undergraduate degree.
Her passion in supporting community members and connecting them with the appropriate supports led her to complete her Master's degree in Occupational Therapy at Queen's University in 2019. She continues to be involved in her community by serving as a Board of Director with Resolve Counselling Services in Kingston.
Prior to joining the Essential Occupational Therapy team in 2022, Tiffany worked closely with First Responders with PTSD and MSI (Mental Stress Injury) and MVA clients. She continues to work closely with clients and their families to deliver client-centred care with a trauma-informed, resiliency-based, and recovery-oriented approach.
Tiffany has completed additional training in Cognitive Behavioural Therapy, Dialectical Behavioural Therapy, Motivational Interviewing, Acceptance and Commitment Therapy, Prolonged Exposure Therapy, Polyvagal Theory, and Cognitive Rehabilitation.